SAD Time of the Year – and What To Do About It
Since 1984, when it was first formally described and named, SAD stands for "Seasonal Affective Disorder" – and the acronym says it all.
SAD (also known as winter depression, or winter blues) is a mood disorder when people experience depression, sleepiness, and lack of energy at the same time each year, most commonly in winter. And for most of us in Northern hemisphere, this time is upon us, along with the daylight savings time.
Yes, we all feel a little "blue" when days get shorter, trees lose their leaves, and winter knocks at the door. For some people (women much more often than men), however, SAD becomes a serious problem resembling a real clinical depression and leading to:
lethargy,
fatigue,
lack of concentration,
loss of productivity,
a tendency to oversleep and overeat (accompanied by weight gain),
pessimistic outlook and feeling of hopelessness,
social withdrawal,
decreased sex drive.
Even though the exact biochemical mechanisms of SAD are still unclear, the condition is firmly linked to the lack of natural sunlight and, possibly, the subsequent decrease in the levels of serotonin ("the happy chemical").
Places with warm sunny winters get less SAD, but overall this disorder hits 6-7% of population (for example, only 1,4% in Florida yet 9,9% in Alaska and 20% in Ireland). That's millions of unhappy people and a serious burden on the economy.
And is there a viable solution? Not really.
Most sources will recommend you the following.
Take more Vitamin D (even though there was no link found between Vitamin D levels and depressive symptoms in clinical studies performed on elderly Chinese and British women, according to Wikipedia).
Employ Negative Air Ionization (always good, but only effective for SAD if the negative ions in the air are in sufficient quantity, which is difficult to achieve).
Get a light box for your home, to sit in front of it for at least an hour a day with your eyes open. (Really? Can you imagine doing it every day for half a year?)
Get more sunlight and

physical exercise

. (Dah! As we wouldn't have guessed.)
Here is my personal favorite: if your SAD gets really bad, get a prescription for antidepressants, such as Prozac or Zoloft… (I am not even going to comment on that suggestion.)
And if none of the above helps, simply… relocate to sunny shores!
So basically, no real solution (except for the Prozac and Zoloft, of course… I am being sarcastic).
Is there anything that we, Home Healers with Space Gadgets, can do? I believe, there is.
Of course, by all means, use as much natural light, fresh air, physical exercise, negative air ionization, sensibly selected vitamins and supplements as you can – it's all good.
In addition, however, your Healing FUSION devices can be of great help.
SOLARIS Health Blanket. Do not underestimate the power of even 20 min in this safe, warm, relaxing and energizing cocoon. Depression? What depression? I am ready to enjoy life again 🙂
SCENAR and COSMODIC.
Get into a habit of doing the "Little Wings" at least once a day. It only takes a minute – and you can even learn to do it on yourself. This simple yet powerful technique has many benefits and, besides improving your mood, it quickly and efficiently resets your autonomic nervous system and takes you out of stress.
Include the Cross Points in your daily routine (Third Eye – Tailbone, Thymus – C7). It is better to Dose them, but even 2-3 min on each point will balance the body well, wake up the Immune system, and give a boost to the Parasympathetic Nervous system, which is important in stress and depression prevention and treatment (If you have a pair of shungites, use them on the opposite Cross Points, switching polarities half way.)
If you have a COSMODIC device and a pair of shingite mini-spheres, do The Brain Cross daily (HERE are the details).
Resonating Low Level LASER (for most of us, the QLaser).
While pretty much ANYTHING that you can do with the Resonating LLL is going to increase your bioenergy resources and, hence, help with SAD, there are a few things that can be particularly helpful.
For the QLaser, use it on your closed eyes, for 30 sec. on each eye on Mode 1 every other day. Besides helping your vision, it is also going to increase the serotonin levels and trigger a chain of biochemical reactions similar to the effect of a direct natural sunlight, only amplified several folds. (I am not sure how safe or effective it is to use the other Resonating LLLs that way; that's why I am recommending only the QLaser, with which we have a personal experience.)
Use the LLL on your

Heart Chakra

for a few cycles (Mode 2 for the QLaser) – until you get the "deep sigh". That is better to do in the evening when your biological battery is running low and your coherence level is compromised after a hard day. The Resonating LLL will help with both, substantially decreasing your chances to get SAD.
Ideally, you would want to do the full Chakra Balancing Protocol, but it takes some time. 21 minutes with the QLaser, to be exact, which should not be a problem if you are wrapping yourself in the SOLARIS. Using the LLL or SCENAR/COSMODIC while you are in the Blanket is more effective anyway.
Basically, the above recommendations for prevention and/or treatment of SAD are a short version of the Evening Ritual, as we recommended earlier (CLICK HERE for details), with slight modifications specific to SAD.
All that you need time-wise is 30-35 min – and I promise, it will be MUCH more effective that staring at the light box for an hour. (BTW, you still can and probably should have the light box in the room and look at it while you are doing your treatments unless you are snuggled in the Blanket and don't really want to look at anything.)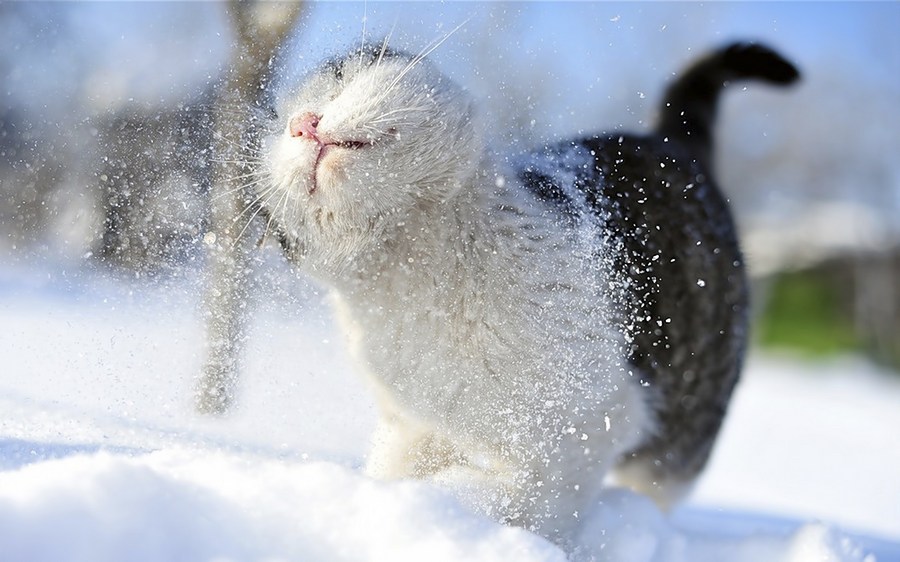 I hope, with these recommendations, you will all stay healthy, happy, and energetic regardless of the season.
There is no reason for Home Healers to get SAD. We know better, and we have the technologies.
Let's not forget to use them.
To your SAD-free life,
Dr. Irina
P.S. Yes, the techniques I mention above may take you investing 30-35 min of your time daily (unless you use only some of them; then it can be only 10-15 min max). You, however, will be very pleased with the ROI (return on investment). That I can guarantee.